Whew! My website is finally back in business after getting hacked. I mean really? Was some kid bored? Stop skipping classes to hack mid-list authors like myself. There, rant over.
I can maybe blame it on Black Sails for not having yet released my second pirate book 🙂 but life got in the way as well. My anticipated release date is September 8, but Sargasso's Mistress is available for pre-order now on Amazon.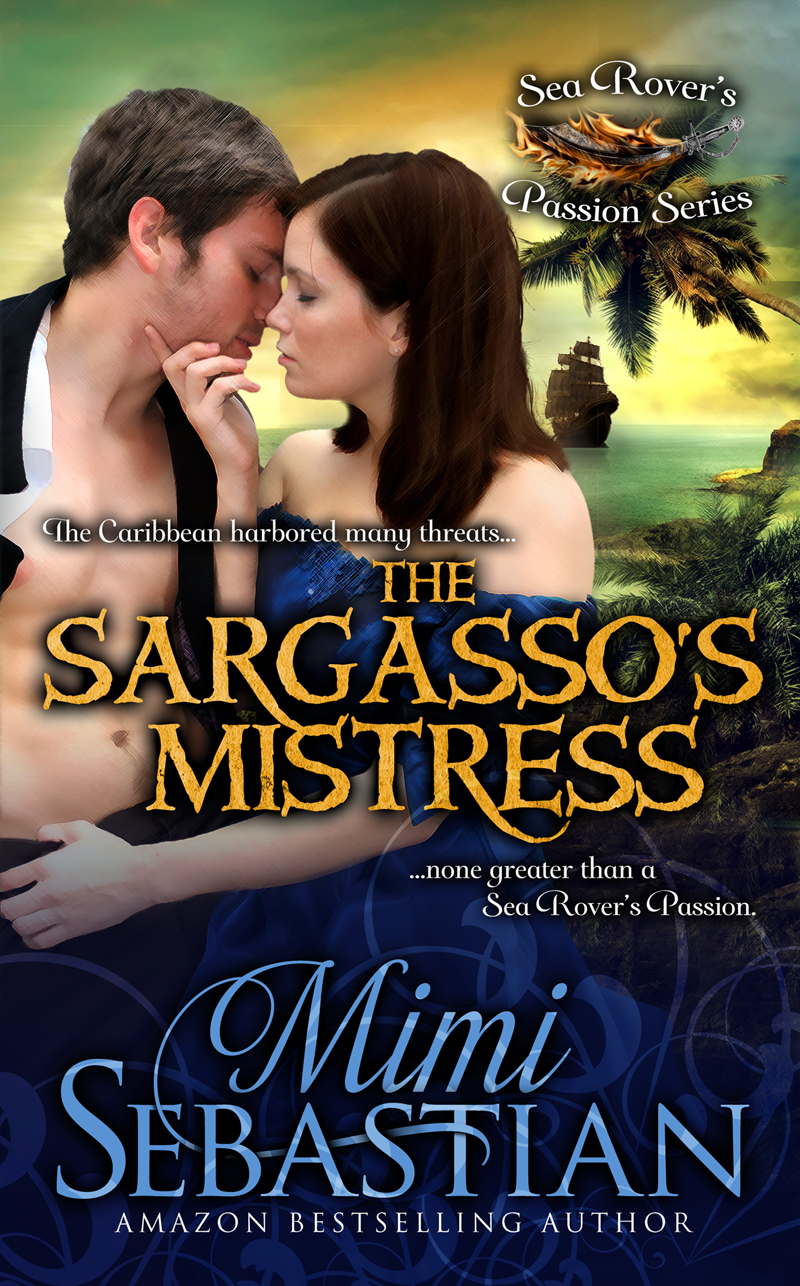 To celebrate its release, I'll be offering Book One, Devil's Island, for $0.99 for a limited time!! Check it out on Amazon.
The Sargasso's Mistress' heroine Olive Jessop is very different than Sabine Tanner from Devil's Island. Olive is no less strong or resilient, in fact, she has very specific reasons for having developed an indomitable will, but she demonstrates it in very different ways. And Christopher Taylor wears his emotions on his sleeve, unlike Boone Wilder. And speaking of, we meet up with my beloved pirate, Boone Wilder, and his now wife, Sabine, and we even briefly meet the hero and heroine for book three. Click on Sea Rover's Passion for more information on the series. Sargasso's Mistress will be available on Amazon for Kindle and print.
Back Cover Copy
To escape her murderous reputation, Olive Jessop takes refuge on the notorious pirate ship, the Sargasso's Mistress. Reveling in her newly found freedom, she concocts a scandalous plan to bury the specter of her late husband for good-propose to the captain they become lovers. She never expected such a rogue to refuse. But when he convinces his hardened crew not to torture a captive, she finds she wants to uncover more of the man than what's tucked away beneath his breeches.
The widow's presence on Captain Christopher Taylor's ship clashes with his commitment to help fortify the North Carolina coast against the actions of a corrupt colonial governor. Her quiet beauty recalls emotions he thought he'd long tossed overboard-like so much expendable ballast-when he vowed to redeem himself from his father's past betrayals. Yet, when they reach a pirate enclave in the Caribbean, he struggles to suppress his desire to make love to her on the seductive island beaches.
Set amidst the explosive events leading to the infamous Blackbeard's death, Olive and Christopher must choose between personal agendas and their growing passion for each other. Will the choice come in time to save them from the hangman's noose?