It's October and time for pumpkins, great weather, and of course, blog hops and carnivals! This is the second year for our Fall Carnival Blog Hop. You can find the full details and other participating authors at the Desert Muses blog.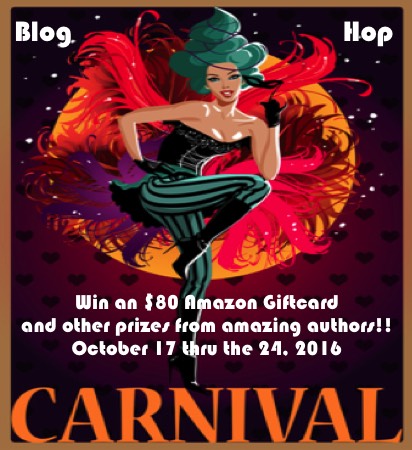 In addition to having a greater chance of winning the $80 Amazon Giftcard, if you sign up for my new release e-mail list BY CLICKING HERE between now and October 24, I'll offer one randomly selected e-mail list subscriber a choice between print or ebook copies of both The Necromancer's Seduction and book one in my pirate series, Devil's Island! The winner will be announced October 29 so stop back by and check out the Muses blog to see the list of winners of the grand prize (Amazon gift card) and each individual giveaways.
Have a great October and Halloween! Don't step off the Carousel yet! Hop on over to Sandy Wright's site here. And don't forget to stop by the Muses blog for more details and other participating authors!