Welcome to my website. Great to have you here!
I'm the author of necromancer urban fantasy featuring zombies and demon love, and swashbuckling pirate historical romance.
Please visit my Necromancer Books page to find out a little more about Ruby, who unleashes her power and reignites a legacy that threatens the entire supernatural community as well as her own soul.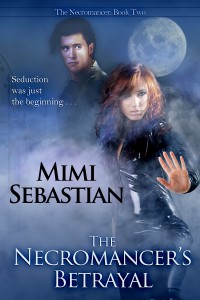 Book Two, The Necromancer's Betrayal, is now available in print and Kindle on Amazon! The book is on tour with Bewitching Book Tours.
I'm featured in the Night Owl Reviews September Magazine for a Quickie Author Interview!
***Congrats to Elizabeth who won the July and August Tour giveaway****
Visit Bewitching to enter the September/October tour wide GIVEAWAY, which includes a print copy of book one, The Necromancer's Seduction, $10 Amazon giftcard, and zombie playing cards! Check 'em out below. Each card has a quirky saying or bit of zombie advice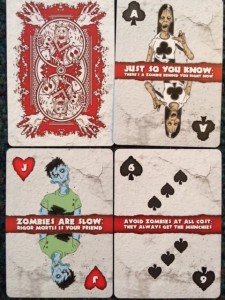 Check out some of the exciting reviews for book one of the Necromancer Series, The Necromancer's Seduction, including this one from the Paranormal Romance Guild.
I'm participating in the Night Owl Reviews 2014 Halloween Booklover's Contest. Enter to win one of many Amazon gift cards!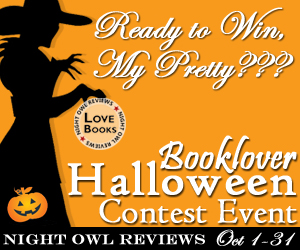 Join my release notification e-mail for news on releases. To join the e-mail list just send me an e-mail with release notification in the subject field: mimi@mimisebastian.com. You won't receive spam mail from me.
I'm also dabbling in a pirate historical series because I lust me some pirate swagger! The first book, Devil's Island, set sail February 2014 and is the first book of a series: The Sea Rover's Passion.
UPDATES:
The Phoenix Summer Author Event August 18 at the Phoenix Center for the Arts was a blast and a success. We plan to repeat December 6. Hope to see you there. Check out the Facebook page for more information.
September/October Blog Tour Stops
September 5: Angel's Guilty Pleasures http://angelsguiltypleasures.com
September 10: The Creatively Green Write at Home Mom www.creativelygreen.blogspot.com
September 12: Queen of All She Reads http://queenofallshereads.blogspot.com/
 September 17: Books and Tales http://booksandtales.blogspot.co.uk/
 September 18: Jodie Pierce's Ink Slinger's Blog www.jodiepierceauthor.blogspot.com
 September 22: CBY Book Club  www.cbybookclub.blogspot.co.uk
September 23: Urban Fantasy Investigations http://urbanfantasyinvestigations.blogspot.com
September 24: Cover Reveals http://CoverReveals.blogspot.com
 September 30: Deal Sharing Aunt www.dealsharingaunt.blogspot.com
October 7: Books Direct http://booksdirectonline.blogspot.com.au/
October 10: Share My Destiny http://sharemydestiny.blogspot.com
October 14: Roxanne's Realm www.roxannerhoads.com
October 17: Sun Mountain Reviews http://sunmountainreviews.wordpress.com/
October 20: Booklover Sue  http://bookloversue.blogspot.com
October 29: Pembroke Sinclair  www.pembrokesinclair.blogspot.com
October 30: Fang-tastic Books www.fang-tasticbooks.blogspot.com
Necromancer Seduction featured in Bewitching Book Tours Magazine!
Banner design by Annicka Rietveld