I'm also excited today to feature the wonderful Lindsay Avalon and the cover for her new book, Waking the Phoenix. Take it away, Lindsay!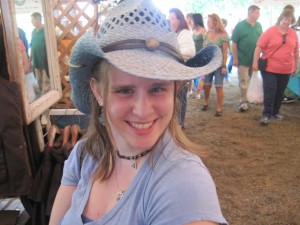 Welcome to the official cover reveal of Waking the Phoenix, book 2 in the Mythrian Realm series! Waking the Phoenix is the highly anticipated follow up to Breaking the Nexus, which released on 12/12/12. While there is no official release date set, Waking the Phoenix will be out early this summer!
In the meantime, I will be releasing Warrior Unleashed, a novella featuring Sha's half brother, a panther Chimerae (shifter) named Achaius. Be sure to look for that this April!
Without further ado, I present the gorgeous cover designed by Blue Harvest Creative!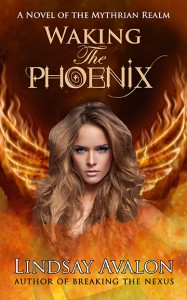 Blurb:
As the Nexus continues to break down, evil threatens the Mythrian and Human Realms. Millennia ago, only the sacrifice of the Great Phoenix was enough to imprison Ferren, a blood mage with the power to destroy the Human Realm. When the Nexus falls, his prison will shatter and he will be free to walk the earth once more, leaving a path of destruction in his wake.
Chaos engulfs the Mythrian and Human Realms as Ferren fights to escape his prison. Connor and Sha must race against time to find the last of the phoenixes before all is lost. There's just one problem: the phoenixes have lain dormant for thousands of years. Can they stay alive long enough to save their world?
The key to saving the Realms lies in waking the phoenix.
Don't miss the first book, Breaking the Nexus, available now on Amazon, Barnes and Noble, and in paperback!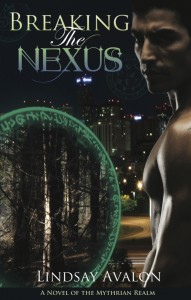 Breaking the Nexus will be on SALE for $2.99 March 8-11 only!