Black Sails has returned! For its final season 🙁
While I'm excited to see these characters again, I'm apprehensive about the fates of our scurvy crew. I don't want to say good-bye yet respect goes out to the show creators for knowing when to end the story. More and more, shows tend to milk a series beyond its natural, respectable life and story and characters suffer for it.
If you haven't read Treasure Island, the next paragraph contains some possible spoilers for Black Sails.
So last season wrenched my innards, seeing Charles Vane swing on the gallows and all, but well, he did in fact get hanged at Port Royal. And that is what makes me apprehensive about this season because nothing is going to end well for our cutthroats. The Golden Age of Piracy ends (pretty much with Woodes Rogers's arrival in New Providence and Blackbeard's death), but we also have the events of Treasure Island to consider. We've seen Silver transform into our beloved peg-legged Long John Silver. And Flint is already mad. He only lacks his stick.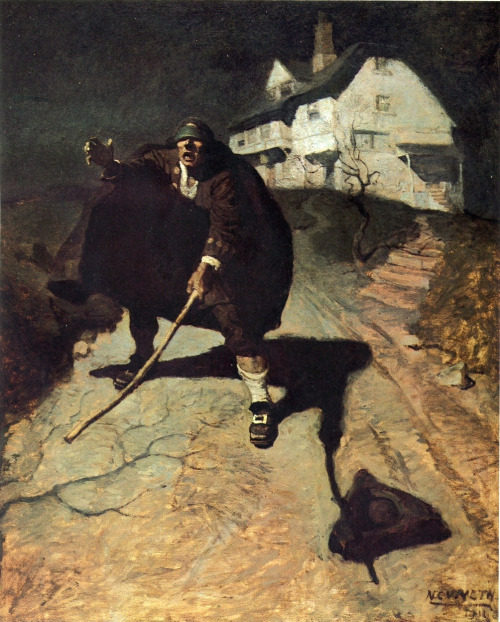 Seriously show make it so. And Billy? Billy Bones. Sigh. I don't know if Black Sails will give us a glimpse of Treasure Island's beginning in its series finale but wouldn't it be cool to leave us with Silver sidling up to Jim Hawkins? I'd rather see that than poor Billy's bones.
So much for endings. Our premiere gave us a roaring start. Who doesn't love a good battle to get the blood pounding…and spraying. Yikes. Pretty clever that Woodes Rogers. Sinking ships to create a barrier unbeknownst to our brigands.
Romance or Bromance? One of the highlights of this show has been the dynamic between Silver and Flint, sometimes allies, and sometimes at odds, outwitting each other, Flint by pure force of will, and Silver by cunning. Their conversation before getting blown to bits deserves its place among the many fine bromances but alas, 'tis not to last forever. Of course, we know Silver didn't drown and he will rejoin our anti-heroes but will it be in time to save his romance from the bromance? I mean, seriously, what was Madi thinking when she revealed to Flint and Billy that Silver told her the treasure's location. That never ends well for people, when they get in Flint's way.
Pirate History Check: As much as I'd love to hate on Woodes Rogers, the man displayed incredible determination and courage. He stood up to some formidable pirates, established order in New Providence all without much support from his peers. He did, in fact, overcome much adversity and did get deeply indebted as a result of having to finance his campaign in the Caribbean. This is the man who was a privateer during the war with France and Spain, who led an assault against a Spanish city, and had circumvented the world. I honestly don't know what motivated him to take the actions he did only to get crapped on by the lords proprietor (businessmen and nobility who basically administered much of the Caribbean and some of the colonies.). He did them a favor by driving out the pirates. Yes, he was governor but acted pro bono. Now before I completely romanticize the man, he was a slave trader. I'll leave it at that.
Wenches Behaving Bad-ass-ly? Oh, how the mighty have fallen, but you know, I just can't forgive Eleanor for her role in Charles's demise. Seeing her knitting with the other wives was classic. At least the show acknowledged Eleanor's knowledge of her own capitulation. She sold her soul. I'm curious how much of her soul may be left, the girl running down the beach filled with pirates, not giving a damn about any of them. (If you remember Vane's description of her from Season One.) And Max, come on honey. At least Eleanor has accepted the futility of a woman's independence and power in the face of true British aristocracy. British nobility is a bitch Max. Get used to it. Maybe you can darn some wool socks. At least we still have Anne Bonny.
Deep thoughts with Jack Rackham. This show has given some of the best lines to Jack Rackham. However, this episode Blackbeard got in a good line at Rackham's expense, when Rackham asked Blackbeard if they should say a few words to rouse the crew for battle. Blackbeard's response was perfect, and very in line with what the real Blackbeard may have thought or said. I haven't always agreed with the show's portrayal of Blackbeard (Iron Beard), but Blackbeard ruled his ship by action, not words.
I do love, btw, all the love thrown Charles's Vane's way, from Jack to Blackbeard. In reality, Jack and Anne mutinied against Charles Vane and marooned him on an island. He was eventually picked up by the authorities and sent to Port Royal to be promptly hanged. So there you go. I like the show's version better.
Blackbeard is badass. That's right mo fos. Don't fuck with Blackbeard. I got chills when Rogers's man, Captain Berringer, or Mario Batalli, said Blackbeard is a formidable opponent. That's right. Blackbeard was a literal fleet onto himself. The only pirate to blockade a major harbor for two weeks (Charleston). And he will kick your ass Mario. I'm waiting for it. Make it so, show! Especially after Mario cut off De Groot's ear. De Groot has not always supported Flint, but he ain't no snitch against the brethern. Stickin' it to the man!
I honestly don't know why Silver didn't just pretend to be dead and then grab a dagger or cutlass off a dead body and shank whoever it was going around killing off the men washed up on shore, but then we wouldn't have our cliffhanger. But seriously will he make it back before Flint kills Madi because, really, her days are numbered.